I'm currently in the process of planning my trips for 2016 and one destination which I've been pencilling for a while now but have kept putting off is Bahrain. I have some friends who have been working in this part of the world and around the Emirates for a while now and they've been telling me to come visit. So what should I get up to and where should I stay if and when I decide to go there? I've compiled a list of some attractions that are going to be in my itinerary and should be in yours too!
Where to Eat
Cuisine in the Middle East is of course going to be a thousand miles away from my usual dinner of beans on toast (which is a great way of saving money for holidays I may add) but I keep reading great reviews of the Bahrain Bay Kitchen in Manama. It specialises in locally sourced and cooked cuisine  and puts on, as you can see in the photo above, quite a spread. When people think or try to imagine food from this part of the world thoughts will often turn to lamb and spiced food, but Bahrain is right in the middle of the Persian Gulf and has amazing seafood. Upscale restaurants are also quite affordable as the competition for customers comes from major American chains. A recent influx in years has seen the likes of Appelbee's and Popeyes open up multiple locations but you'd be making a big mis-step not eating authentic food like Machbous (steamed fish) and Shawarma.
What to See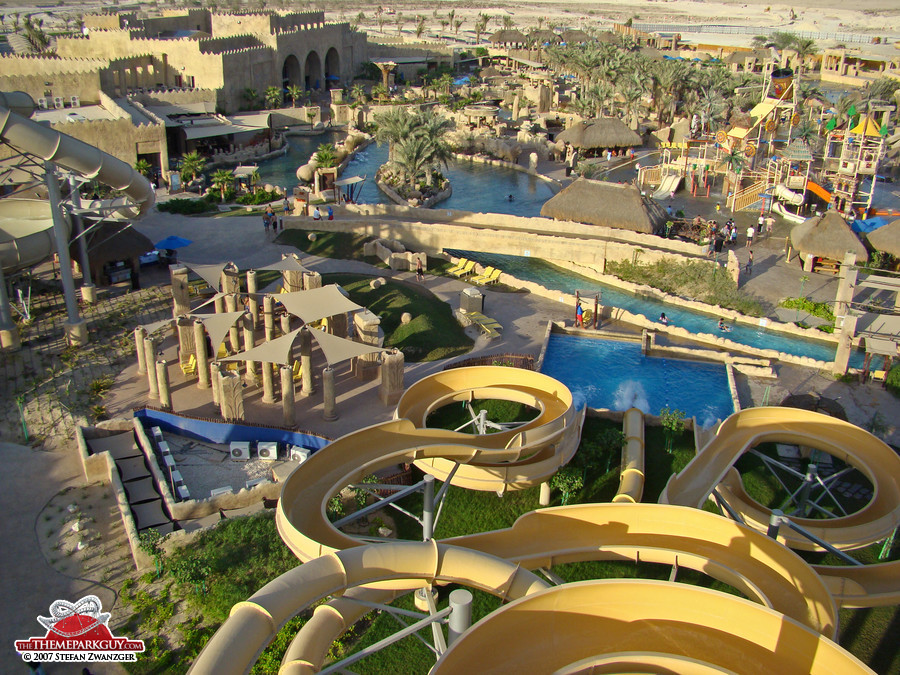 The days are hot and long and that means only one thing: water parks! There are two in Bahrain but the one I've been told to check out from friends is the Lost Paradise of Dilmun. It has a whole host of different slides and attractions to keep anyone cooled off and adrenaline fuelled all day long. The best time of year to visit is any time from May to October, which gives a good indication of what temperatures are like. A fun fact about the park though; its actually a popular wedding venue in the summer.
Where to Stay
Accommodation in Bahrain is on all ends of the spectrum based on budget. I'm not one for tropical heat and have come across an amazing looking hotel which offers full suites as part of a deal. Its the Fraser Suites Diplomatic Area and I plan to live like a king when I book to stay here. Just look at the room. They specialise in one bed suites which is great if like me you prefer to self cater breakfast and save yourself for a big dinner. The rooms in their hotels have a host of amenities: a fully fitted out kitchen, living area with home entertainment system and even a washer/dryer which is a godsend when you're like me and plan on travelling around the region for a few weeks and don't want to spend half your day sitting in a laundry.
Where to Learn
A lot of people travelling and now living in this part of the world don't really get to learn much about the significant history of countries in the United Arab Emirates. I don't too and that's why I'll make sure to visit the Bahrain National Museum. It covers over 5000 years of the area's history dating all the way back to the Dilmun civilisation, a fascinating trading civilisation. It also has some quirkier exhibits such as a fully restored Buick given to the first Emir of the country by the American Government in the 1930s.
Have any hidden gems?
It'll be full steam ahead for me planning this trip. If you have been to Bahrain and know of some places I should definitely check out, get in touch and let me know.